Does anyone know approximately what time BPD does their annual Santa Message on Christmas Eve?
They generally broadcast roughly hourly starting at 20:00 at the latest
To help with any searching next year, I'll confirm that I caught the broadcast between 20:00 and 20:05.
Super Idiot
Posts: 3774
Joined: 19 Aug 2005 12:00
Location: Boston Area
Contact:
They did it every hour.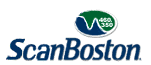 John Mullaney K1BOS
k1bos@scanboston.com
http://www.scanboston.com
http://johnmullaney.net